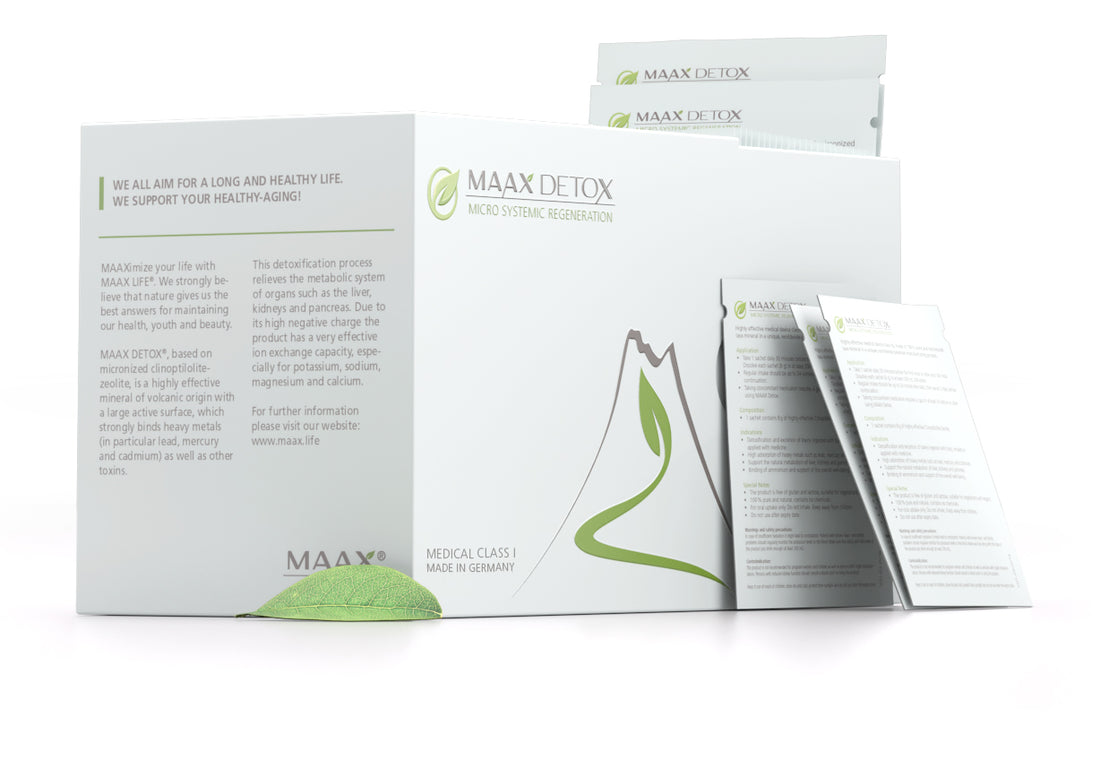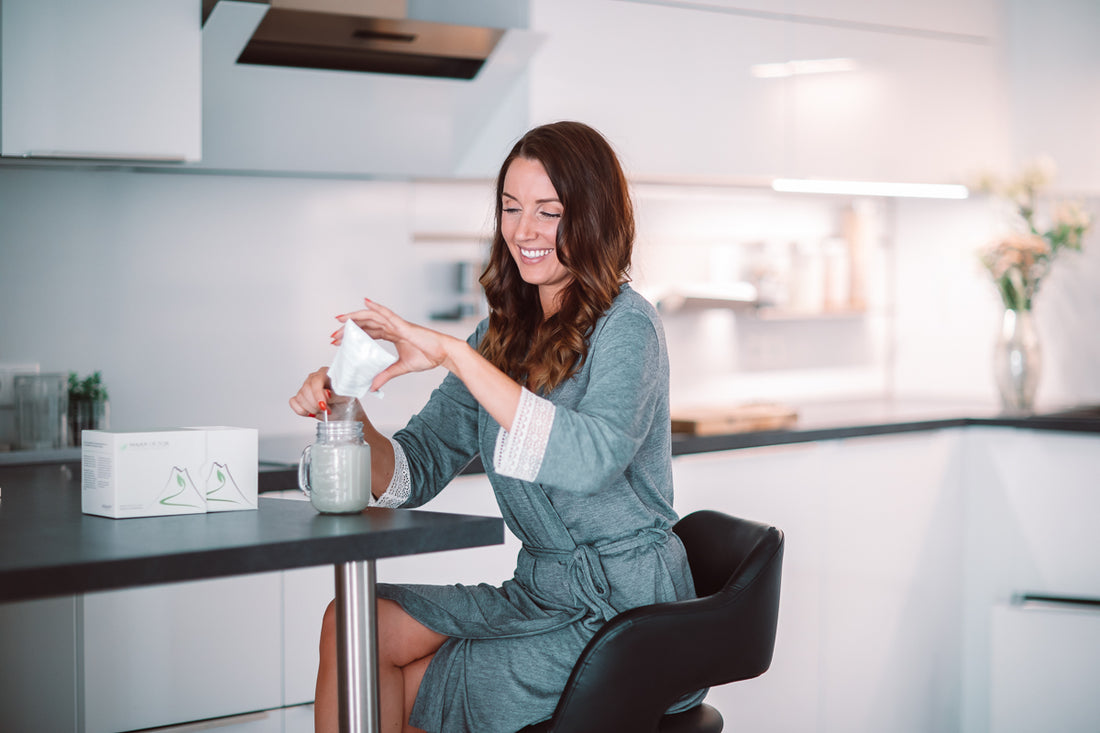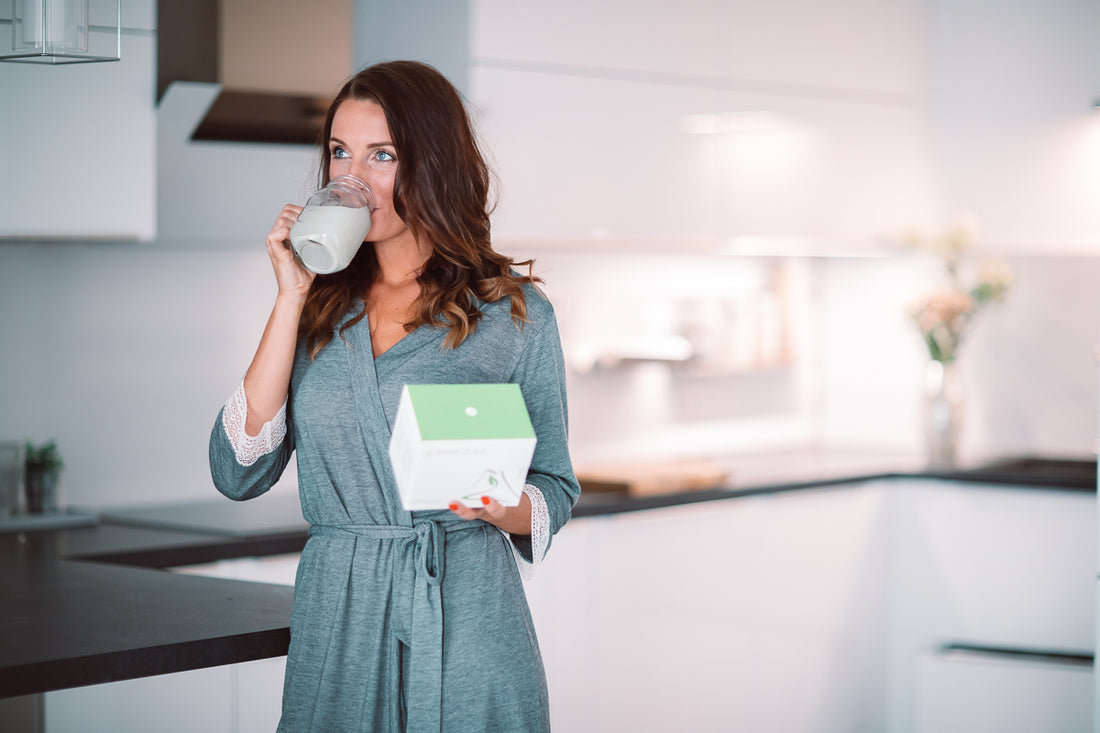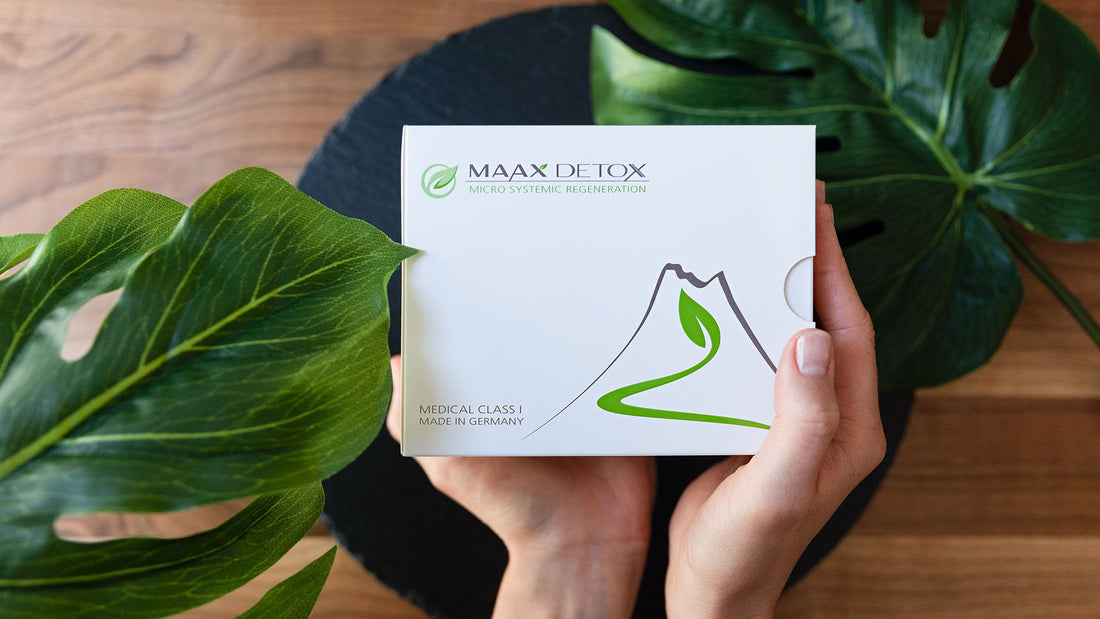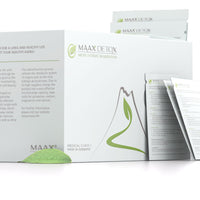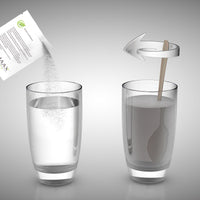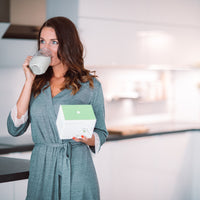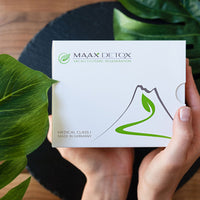 Content: 240g (30 sachets of 8g
EU free shipping.
Price including 19% VAT for purchases in the EU.
Prices exclusive VAT, import duties and taxes for purchases outside the EU.

You are a company and want to order tax-free? Please send us an email to info@maax.life.
PREMIUM Detoxing with 100% pure and micronized zeolite
MAAX Detox® is a highly effective medical device class I, made of 100 % pure and micronized lava mineral - clinoptilolite-zeolite. The zeolite crystal lattice strongly bind heavy metals, neurotoxic ammonia and other toxins.
240 g clinoptilolite-zeolite powder packaged in 30 sachets with 8 g per sachet.
Unless prescribed otherwise by your physician or therapist, take 1 sachet daily 30 minutes before your first or after your last meal. Stir the powder into 200 ml of still water using a ceramic or plastic spoon and drink slowly in small amounts (20-25 ml) whilst continuing to stir. This is very important as the effect of MAAX Detox starts right in the mucous membranes of the mouth. We recommend drinking 2-3 litres of water during the day. Insufficient hydration can lead to constipation. In case of constipation, please increase hydration.

Do not exceed the daily dose of more than 3 sachets. The product is also suitable for diabetics.


INTERACTIONS WITH OTHER MEDICAL PRODUCTS
If you are taking other therapeutic medication please consult your doctor. Take care to allow a time period of at least 2 hours between doses.
WARNINGS AND SAFETY PRECAUTIONS
• Not recommended for pregnant women and infants as well as persons with organ transplants.
• Persons with reduced kidney function should consult a doctor prior to using the product.
• Patients with known heart- and kidney problems should regularly monitor the potassium levels in the blood.
• Store in a cool, dry place.
• For oral uptake only.
• Not recommended for pregnant women and children as well as persons with organ transplantation.
1 sachet contains 8 g of highly effective Clinoptilolite-Zeolite - a highly effective medical device class Ia, made of a 100 % pure and micronized lava mineral in a unique, worldwide-patented manufacturing process.
Can be disposed of in household waste.

Order received – payed - packed – shipped!
As soon as we received the payment our warehouse will prepare the shipping. The estimated production time for orders is 1-2 business days. Customers will than receive a shipping confirmation mail. As soon as we have packed and shipped the product(s), the delivery status can be tracked by using the DHL tracking code.
For undamaged, unused products in original packing the customer has the right to revocate the order without providing reasons within 14 (fourteen) days of receiving the merchandise. For the revocation to take effect please send us back the undamaged package together with the invoice to the address mentioned below. We will refund your payment excluding the delivery costs (no refunding for international shipment costs).