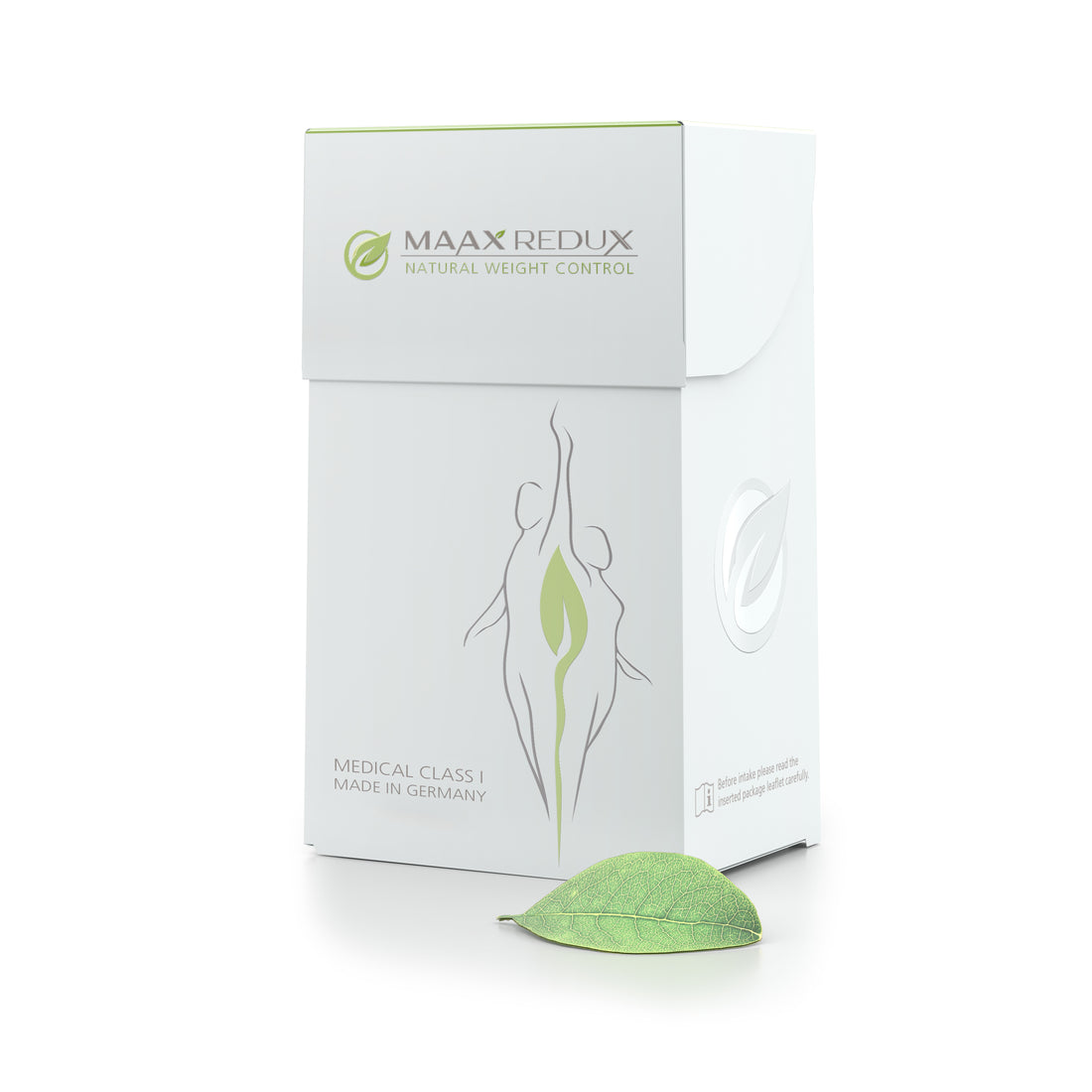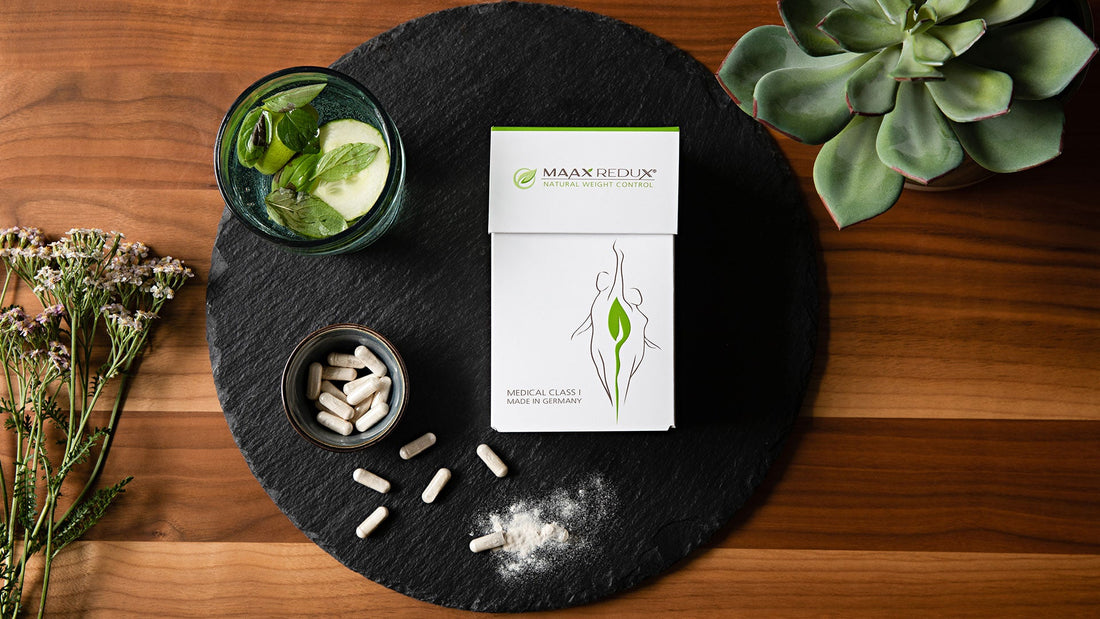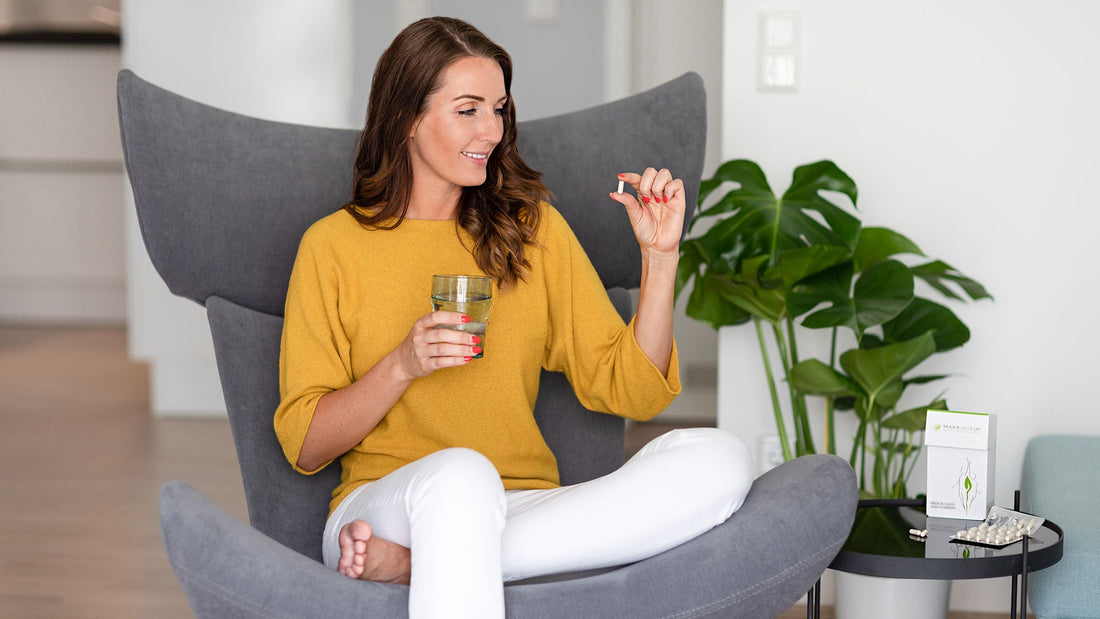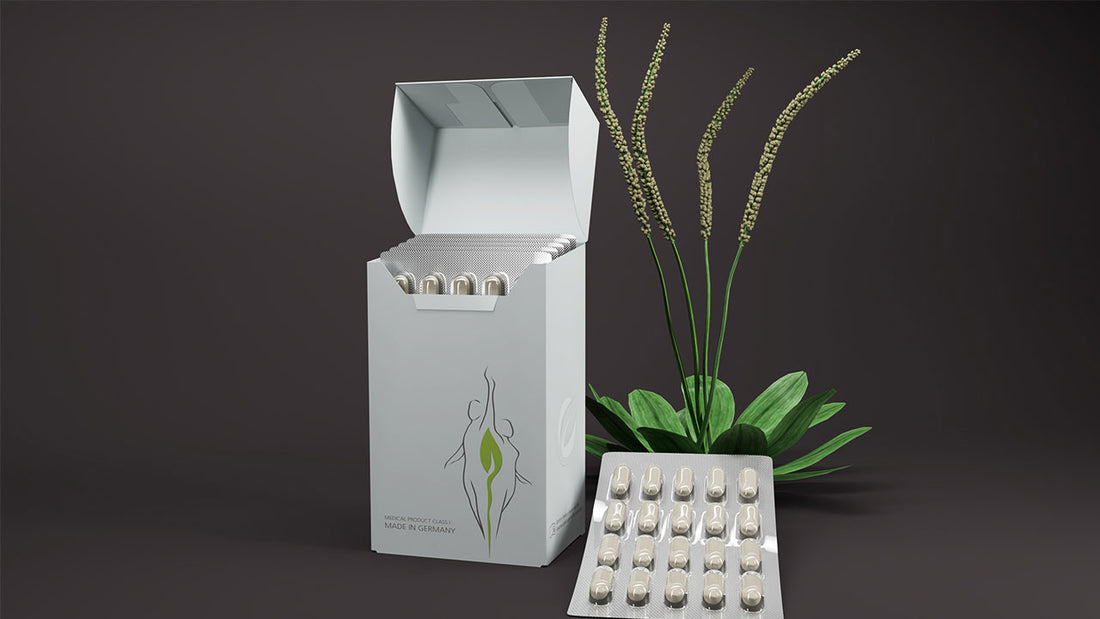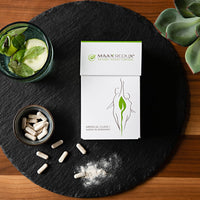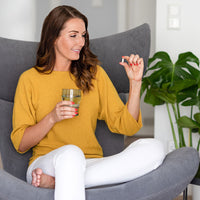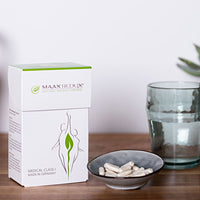 Content: 72g (120 capsules).
EU free shipping.
Price including 19% VAT for purchases in the EU.
Prices exclusive VAT, import duties and taxes for purchases outside the EU.

You are a company and want to order tax-free? Please send us an email to info@maax.life.
PREMIUM natural satiety and intestinal health
MAAX Redux® is a highly effective medical device class I, made of 100 % pure and organic Indian psyllium husk. The natural herbal swelling substance supports your way to the desired weight. It helps to noticeably minimize the feeling of hunger and having a prolonged satiety after meals without adding to the overall caloric intake.
Take 3 to 5 capsules half an hour before lunch and/or dinner.
REDUCE OVEREATING, PROLONG YOUR SATURATION PHASE AND SUPPORT YOUR INTESTINAL FLORA AT THE SAME TIME.

120 capsules – Made in Germany.
1 appetite suppressant capsule contains 400 mg psyllium husk powder, sodium bicarbonate, magnesium stearate.
Take 3-5 capsules with plenty of liquid 30 minutes before each meal for a 30-day course of treatment.

For oral uptake only.
Not recommended for pregnant women and children as well as persons with organ transplantation


INTERACTIONS WITH OTHER MEDICAL PRODUCTS
The resorption of medications taken at the same time may be delayed. Insulin-dependent diabetics may need to lower their insulin dose.
WARNINGS AND SAFETY PRECAUTIONS
• The resorption of medications taken at the same time may be delayed. Insulin-dependent diabetics may need to lower their insulin dose.
• Do not use this product if you have abnormal constrictions in the gastrointestinal tract, potential or existing intestinal obstruction, uncontrolled diabetes mellitus, or known hypersensitivity to psyllium husk.
• Hypersensitivity reactions may occur in certain individuals. Increased stool volume and/or soft stools may occur.
• While using this supplement, make sure that your liquid intake is sufficient – ideally at least 2 L per day of low calorie beverages.
• Do not take the capsules without a liquid.
• Do not suck, chew or bite on the capsules
The capsules contain husks from the psyllium seed (Plantaginis ovata), a nearly calorie-free, finely ground plant-based bulking agent, sodium bicarbonate, magnesium stearate.
The capsule shells are composed of hydroxypropyl methylcellulose
Order received – payed - packed – shipped!
As soon as we received the payment our warehouse will prepare the shipping. The estimated production time for orders is 1-2 business days. Customers will than receivea shipping confirmation mail. As soon as we have packed and shipped the product(s), the delivery status can be tracked by using the DHL tracking code.
For undamaged, unused products in original packing the customer has the right to revocate the order without providing reasons within 14 (fourteen) days of receiving the merchandise. For the revocation to take effect please send us back the undamaged package together with the invoice to the address mentioned below. We will refund your payment excluding the delivery costs (no refunding for international shipment costs).